Find The Perfect Scent Of Our Selection Of Reed Diffusers For Your Home From Hillhouse Naturals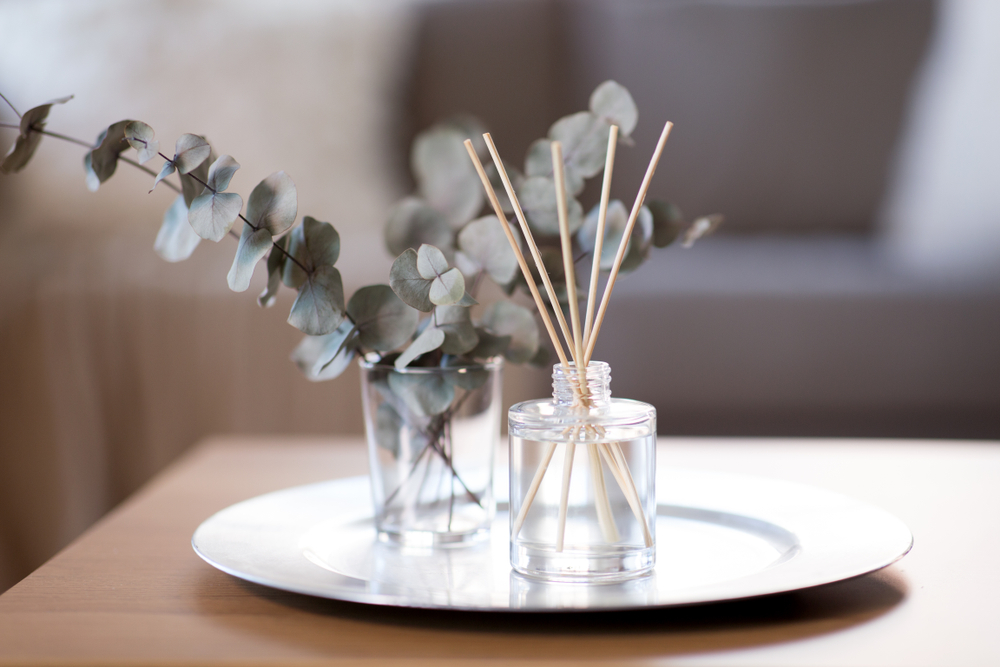 Are you looking for a natural way to fill your home with beautiful scents? Look no further than the best reed diffusers by Hillhouse Naturals! These luxurious, all-natural products are perfect for any home and will last a long time with their amazing fragrances.

We'll introduce the top seven best reed diffusers Hillhouse Naturals (we) have to offer, so you can find the perfect scent for your home!

Also, all of our reed diffusers have reusable bottles, so you can purchase different scents later when you run out or recycle them.
1. Balance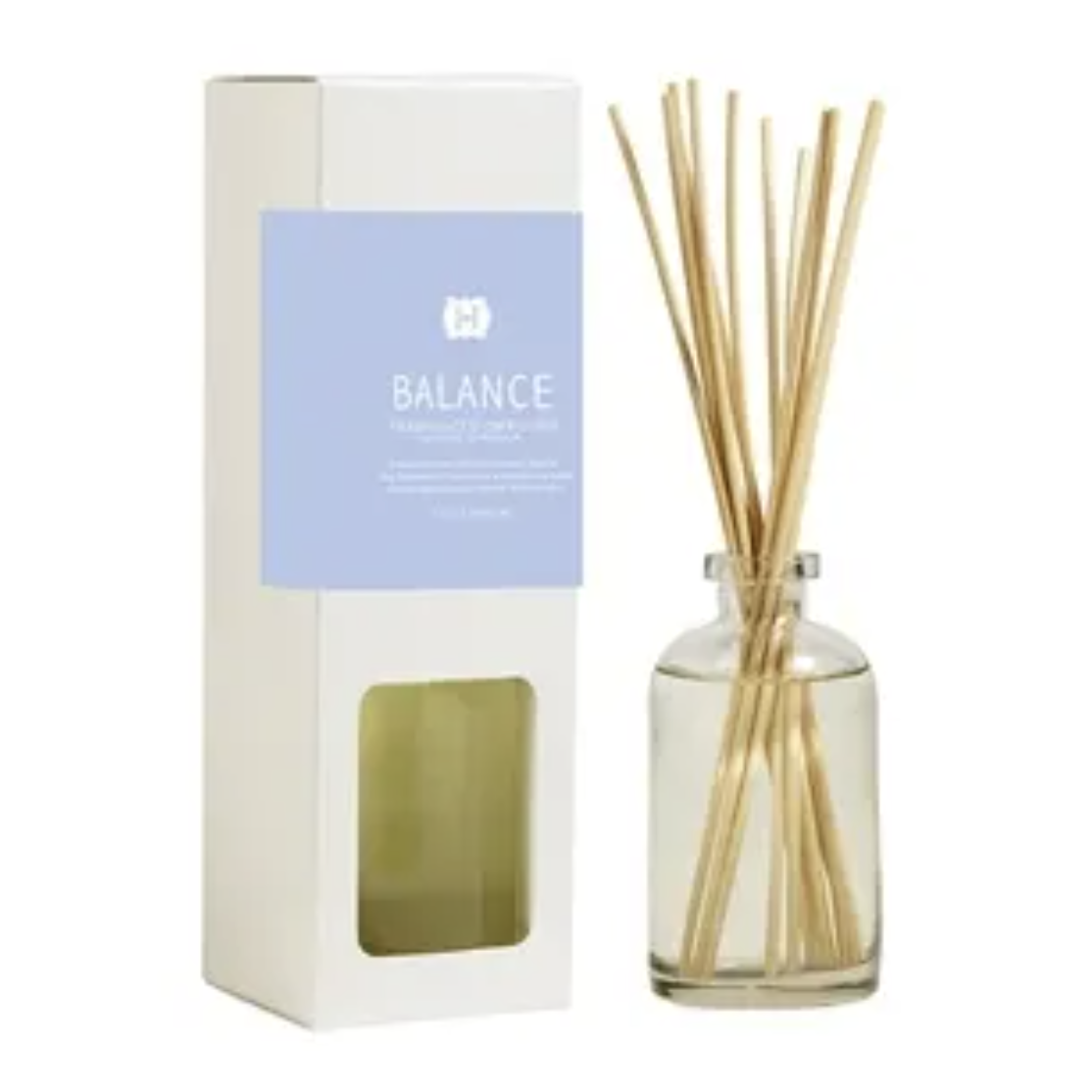 It has an earthy base that is slightly musky, combined with hints of citrus and spice. The overall scent is light and airy, yet it still has a depth to it that can be quite captivating. The softness of this fragrance, combined with its boldness, makes it one of the most popular Hillhouse reed diffusers around!
2. Beach Wood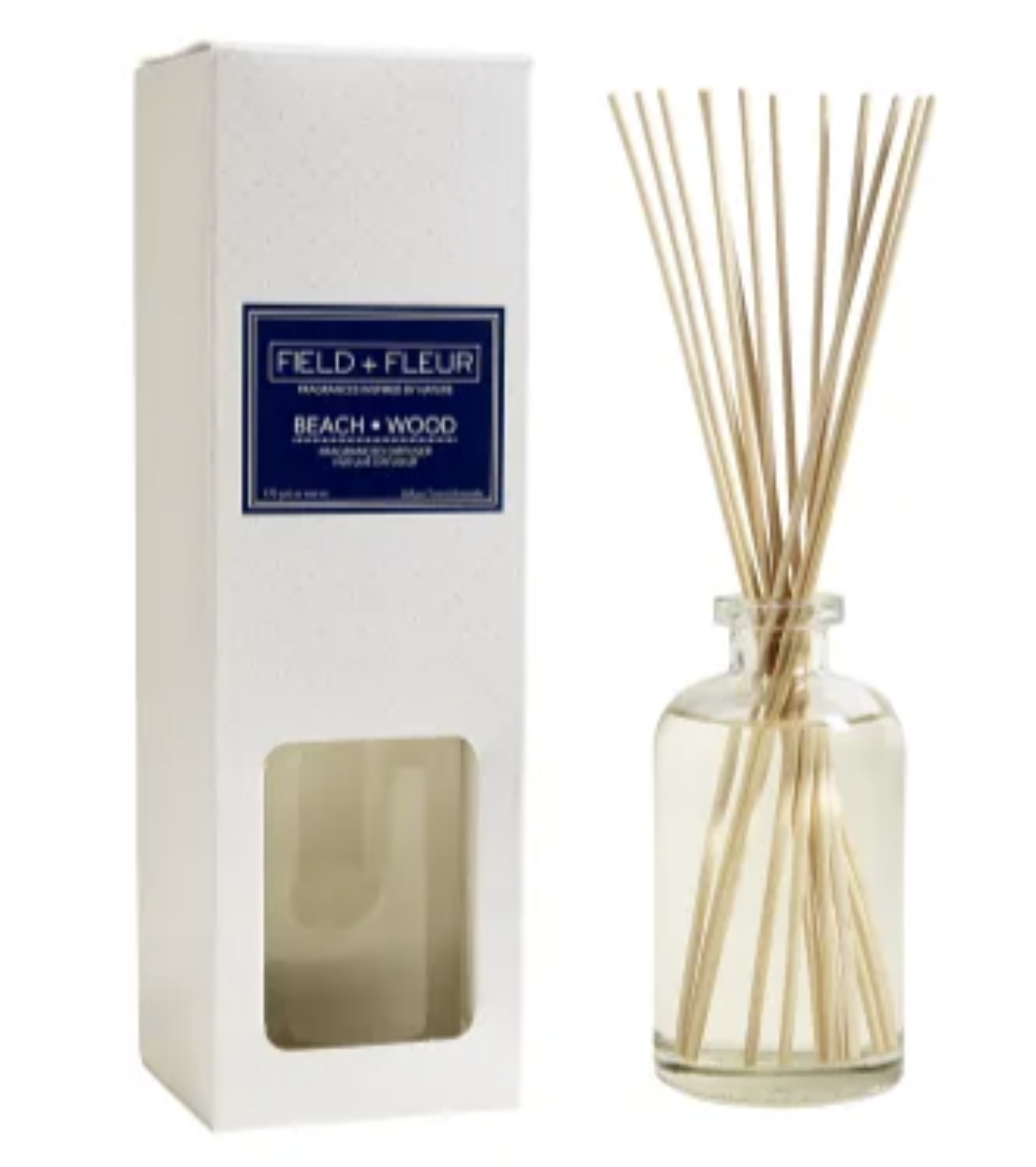 The moss, combined with the lightness of the peach and orange, makes this reed diffuser a great choice if you're looking to add some gentle aromas to your living space.
3. Cashmere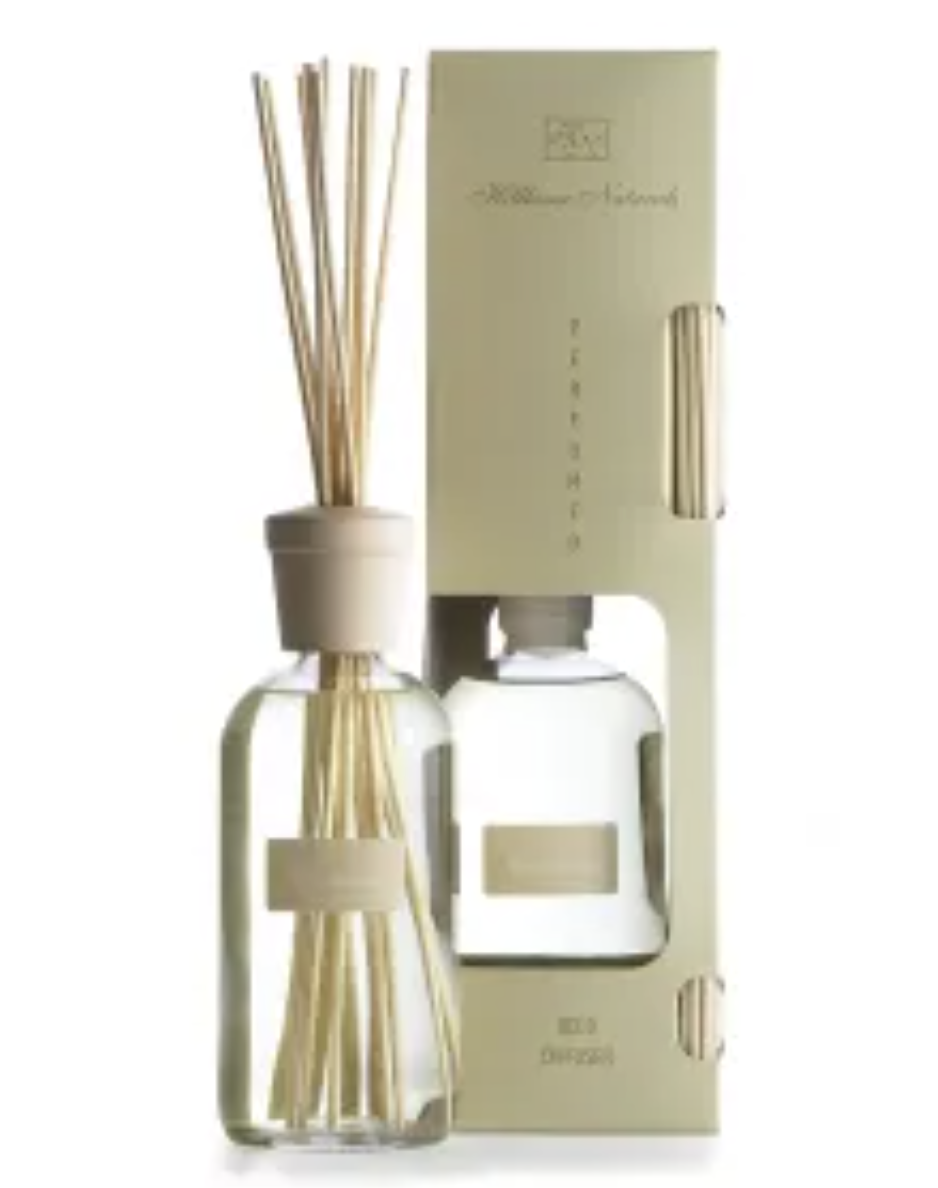 If you're looking for something sophisticated yet subtle, then look no further than our
cashmere reed diffuser
!
This perfect blend of essential oils made from roses, magnolia, and sampatiqua is classic, yet comforting at the same time, thanks to its chic scents balanced out by floral notes. It is ideal if you want to bring earthiness into your home while still feeling energized.

We offer our Cashmere diffusers in
16-ounce
and 6-ounce reusable bottles.
4. Citrus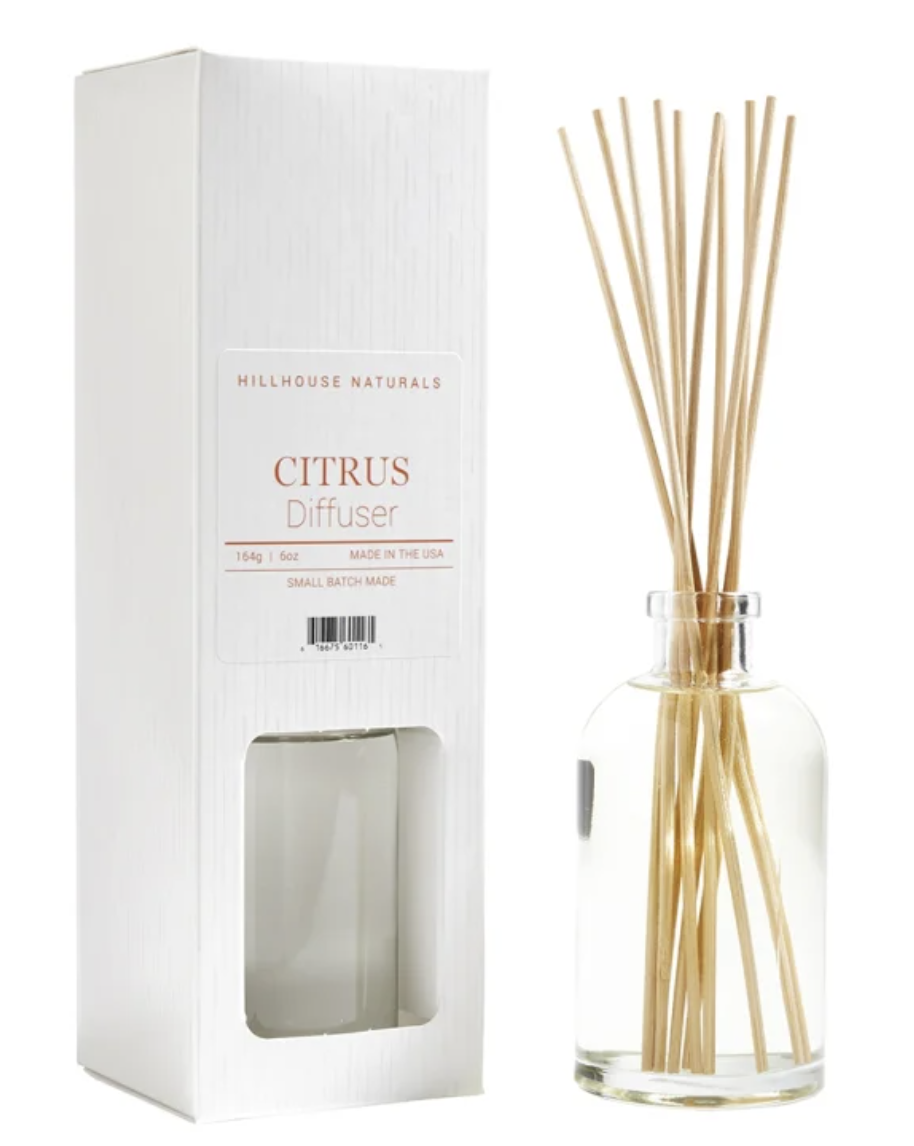 This one is perfect if you love experimenting with
stronger citrusy scents!
Sparkling orange, succulent grapefruit, and fresh blue air complement each other while creating a sweet ambiance and coziness to your home — producing an aromatic masterpiece without being overpowering or too intense.
5. Peony Blush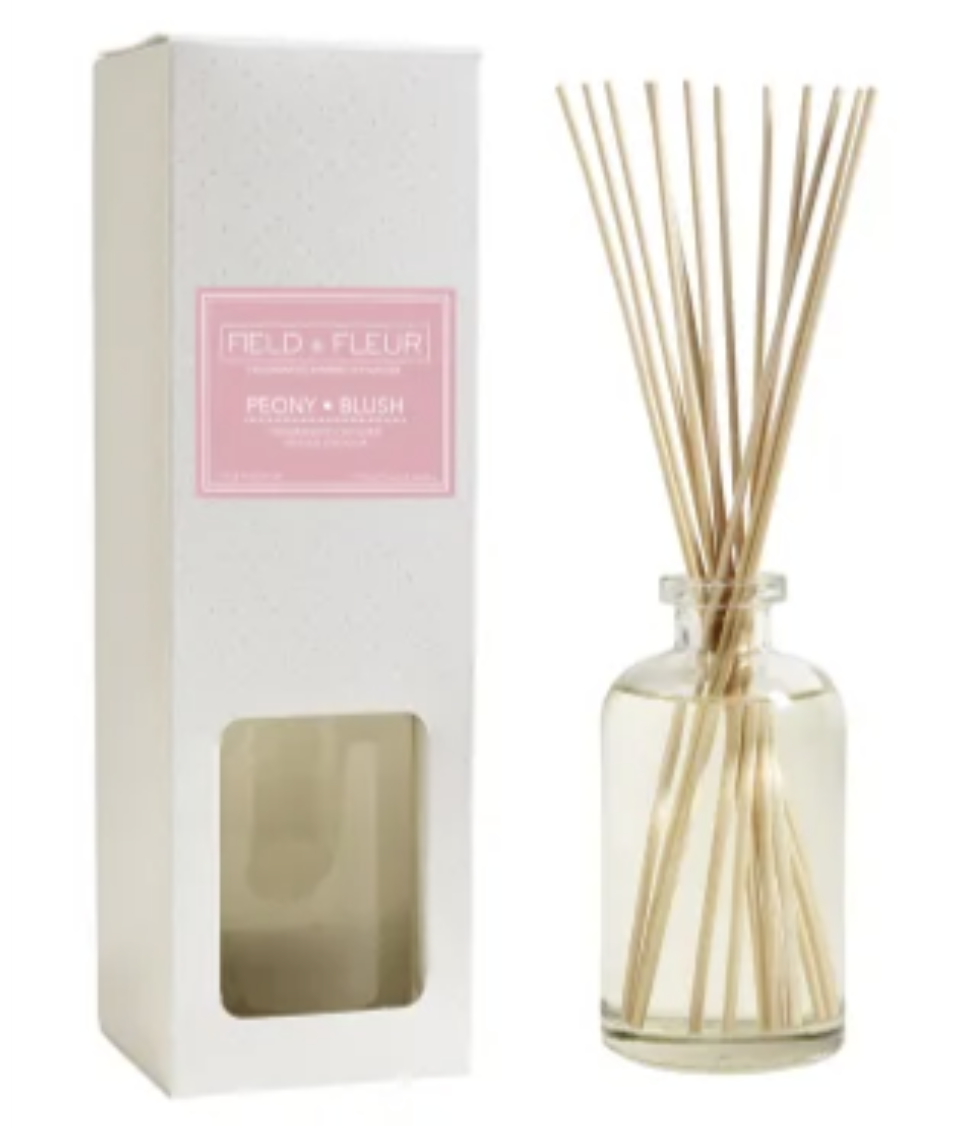 If floral fragrances are more up your alley, then
peony and jasmine
is a must-have combination! This slightly spicy but delicate fragrance brings out femininity in every living space thanks to its beautiful blend of peony petals with jasmine notes. Finished off with pink peppercorn and rose base notes, this scent imparts a truly romantic feel sure to please any flower enthusiast out there!
6. Spiced Vanille Diffuser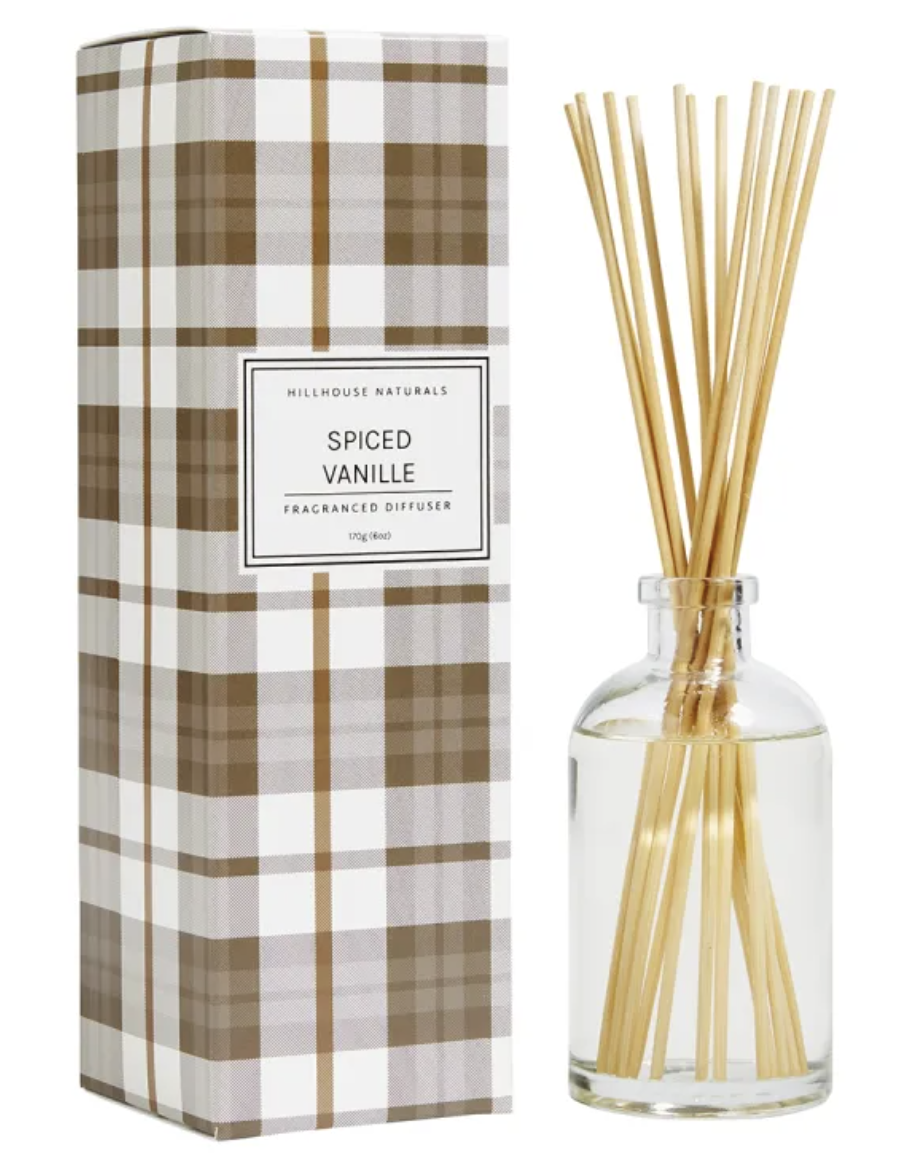 Our
Spiced Vanille reed diffuser
will give your place a mellow touch. Warm as well as refreshing, this combination creates a welcoming atmosphere that can also be quite sensual due to its spicy qualities of golden ginger and cinnamon.
It's ideal if you're looking for something different that still feels classic enough to go in almost any room of the house.
7. White Pine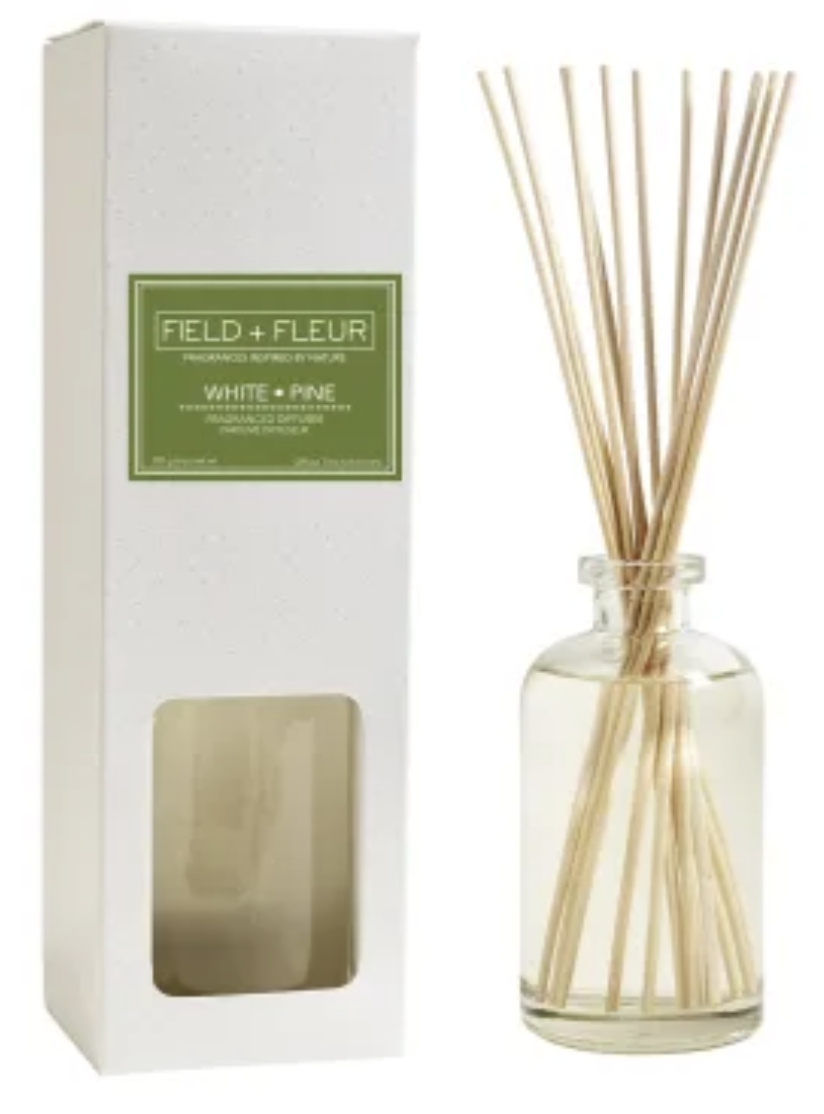 Last but not least on our popular list is
White Pine
–– a wonderfully sweet scent that won't overpower anyone's nose or senses. With fruity citrus peel nuances combined with breezy fresh-cut grass and pine, this enchanting aroma gives off a crisp vibe, instantly refreshing anyone just by stepping into the living area!
There You Have It!
Hopefully, we've made your decision easier by listing our most popular products selected by customer favorites.
Whether you'd prefer an airy, enchanting aroma derived from essential oils from flora like our Balance reed diffuser, or maybe something more sophisticated like our Cashmere reed diffuser, we've got you covered here at Hillhouse Naturals!
Didn't find the scent you like? No worries! Look at our complete collection of
reed diffusers
to find your perfect scent today.